We are specialised designers and airbrush painters. From helmets to motorbikes, from Harley Davidson to fridges. Almost any types of vehicles and objects.
The KC Helmets are not only cool but also safe, comfortable and super wearable.
Super Fit Helmets, cheek pads that close well and in real leather, in order to eliminate any effect of reverberation during the high-speed travel, any air passage, any whistle.
All our Helmets are custom painted and airbrushed with a unique design! You will be the only one to have a specific design.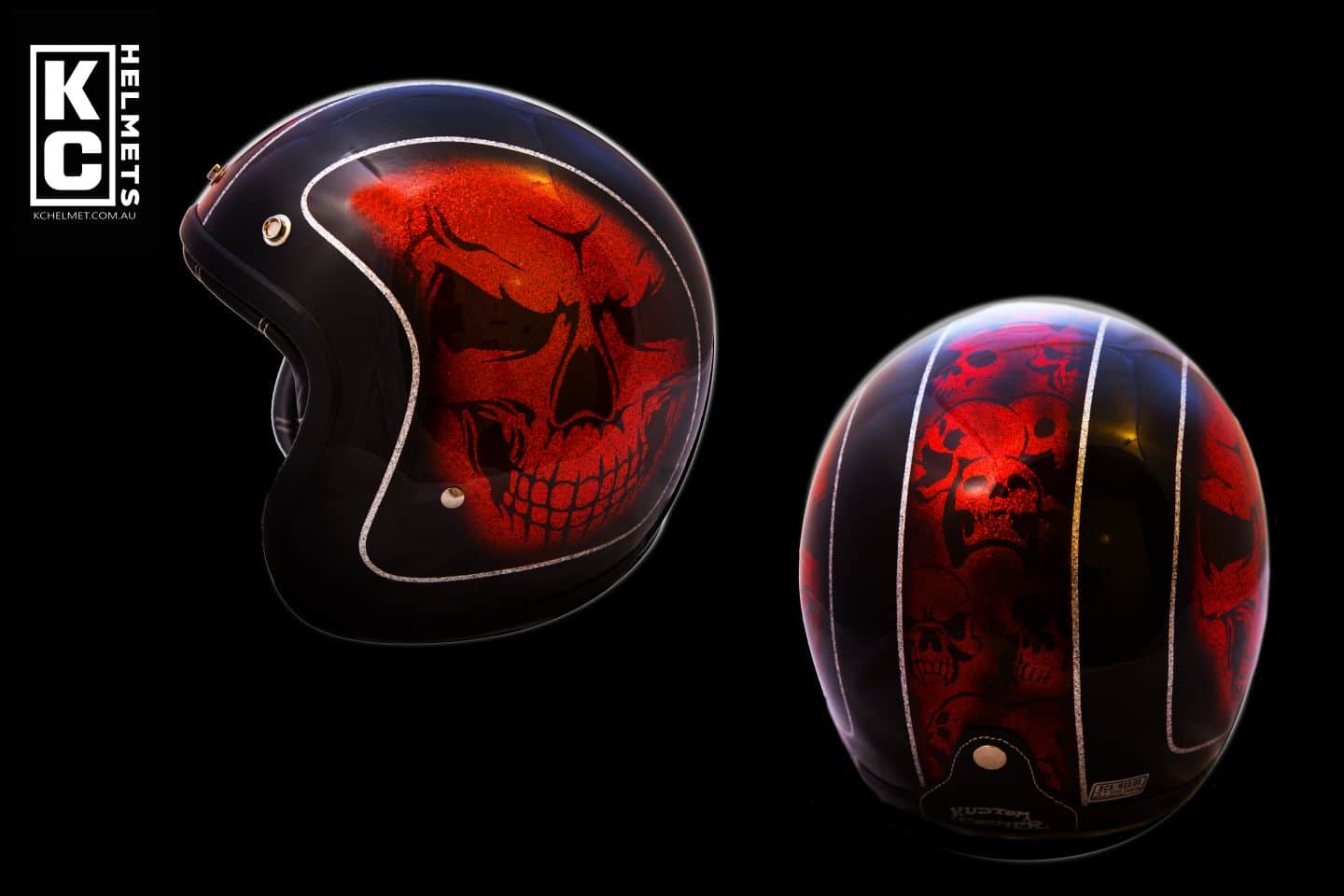 Antonio from Kustom Corner on Renegade Industrial
At Kustom Corner we can paint and airbrush paint almost everything.
Look at this fridge!!! So cool right?
Do you have a fridge or PlayStation or Xbox o a computer where you like to have a great design on it?
Kustom corner provides custom airbrush paint on skateboards, surfboards, and every object in metal and fiberglass.
Contact us and we can create a great design for you!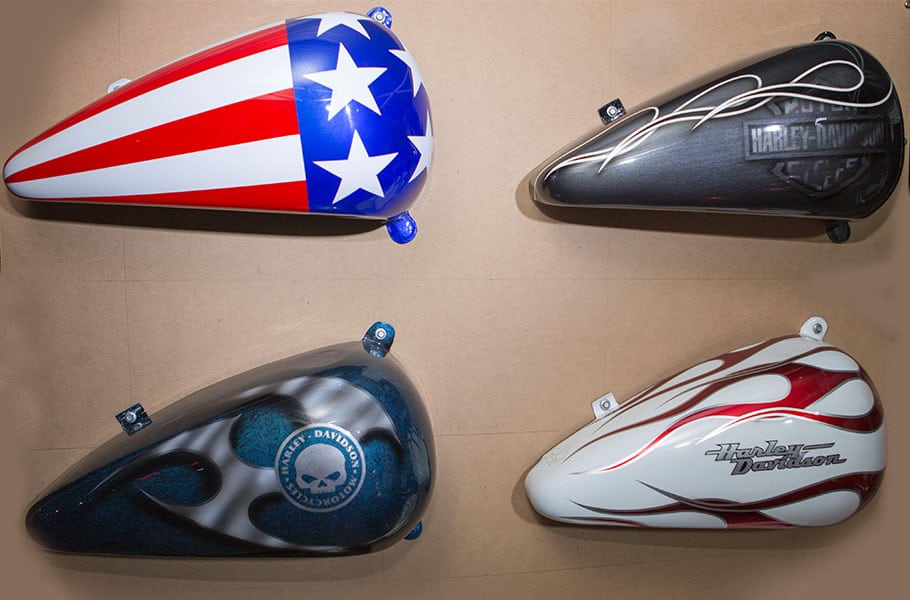 Harley Davidson motorcycle tank
At Kustom Corner we can repair and airbrush paint your Harley Davidson.
We can create a unique custom design that ONLY your motorbike will have.
Everyone will look at your Harley Davidson because will be like any others.